Some bears have been gracing the shelves of our store for quite a while now. We call them "older & wiser" bears... looking for homes... unbeatable prices. All in pristine condition from our store stock.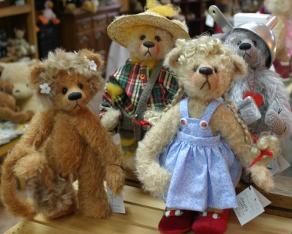 A set of Wizard of Oz pieces, 8 inches in size, mohair.
Adopt the set today for $315.
(Originally priced at just over $200 each)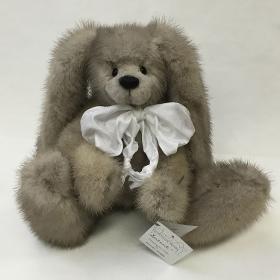 A wonderful real mink fur bear (repurposed from a mink coat), 13" in size, jointed. Adopt today for $100. (Originally priced at $160. Dated 2007)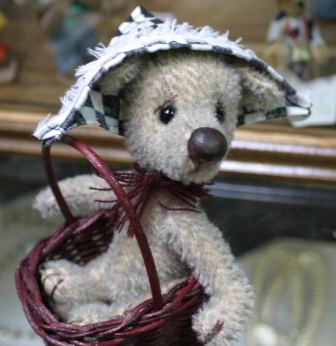 A wonderful little mohair bear in "racing basket", fabric hat, about 6 inches in size. Adopt today for $72. (Originally priced at $160. Dated 2007)