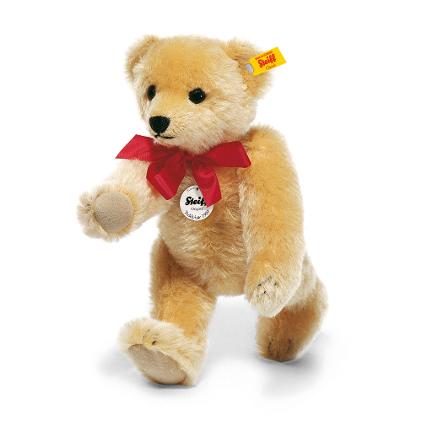 Steiff 1909 Replica
This 1906 classic replica is made from a beautiful blonde mohair. He's about 14 inches in size and fully jointed.
A yellow tag, open edition piece from Steiff.
EAN - 000379
$210
Will be arriving in our store around Thanksgiving, ready to ship for the Christmas holidays.