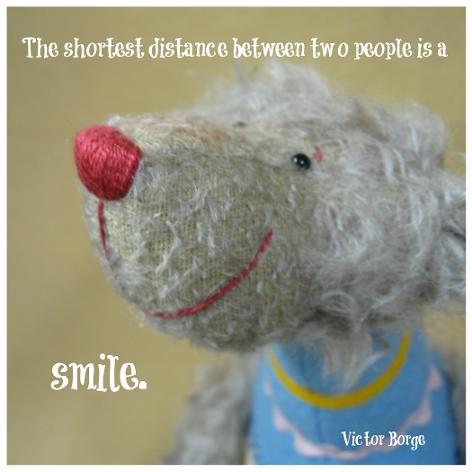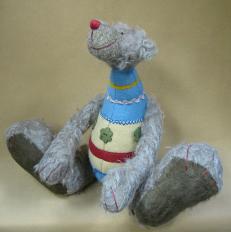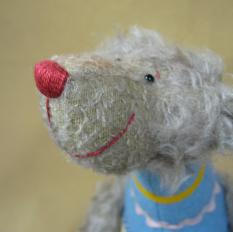 "Oswald"
From Zwergnase, a wonderful older piece made from lovely scruffy grey mohair. Jointed with over-sized feet and hands, stitched eyebrows, mouth, nose and claws.
Oswald has an amazing body made from wool felt, with ric-rac and clay button trims.
He is about 14 inches in size and is heavily weighted! (He weighs about 3 lbs. (1.5 kg))
The piece is #13 of a worldwide Limited Edition of 77.
This item is from our store stock; has been boxed in our storeroom for a long while. Has never been owned. We have a strictly non smoking store.
INCLUDES 8X8 PRINT OF INSPIRATIONAL POSTER. (above)
Regular $400 Now $300