Some bears have been gracing the shelves of our store for quite a while now. We call them "older & wiser" bears... looking for homes... unbeatable prices. All in pristine condition from our store stock.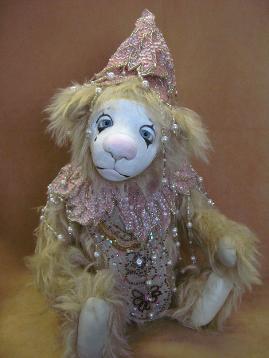 A Lulu Tatum Original Bear
This wonderfully ornate clown-style bear is about 18 inches in size, made from long mohair.