Charlie Bears Isabelle Collection "Fiddlestick"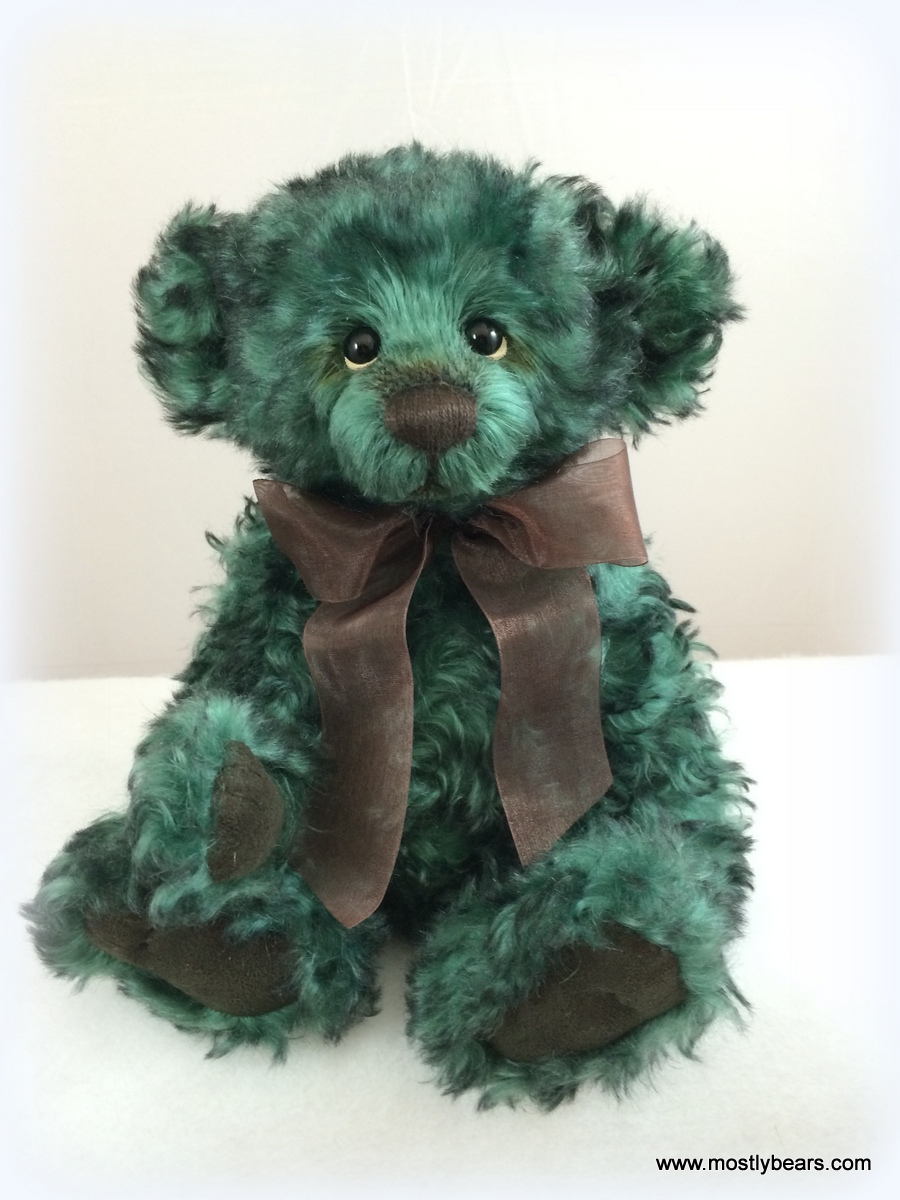 A wonderful, unique bear from the Isabelle collection! Fiddlestick is made from a lovely green mohair (the color has a hint of turquoise shade...) with black tips.
About 15 inches in size, Fiddlestick is fully jointed and wearing a pretty bow that goes perfectly with the ultrasuede paw pads.
A limited edition of 300. We offer here # 270. Comes with embroidered bag.
Sold, Thank you!