Charlie Bears Isabelle Collection "Hughes"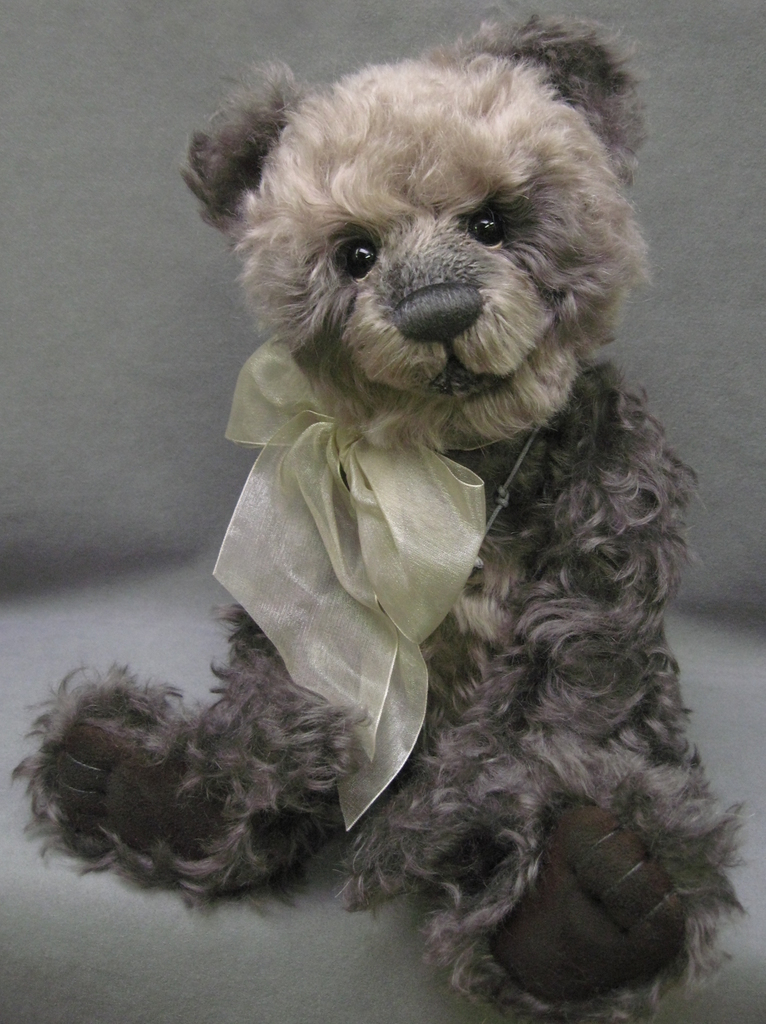 A wonderful curly mohair panda from the Isabelle collection! Hughes is made from two lovely shades of grey, one is a taupe-grey color and the other is medium grey.
Hughes is the perfect size for a GREAT hug, coming in at just about 17". He's fully jointed.
He wears an old fashioned style key on a beaded cord around his neck. He also has a contrasting sheer bow.
A limited edition of 400. We offer here # 146.
We are awaiting the brown embroidered bag for this piece, which will be sent along to you, free of charge, as soon as it arrives to our store.
This piece is sold, thank you!