Charlie Bears Isabelle Collection "Potter"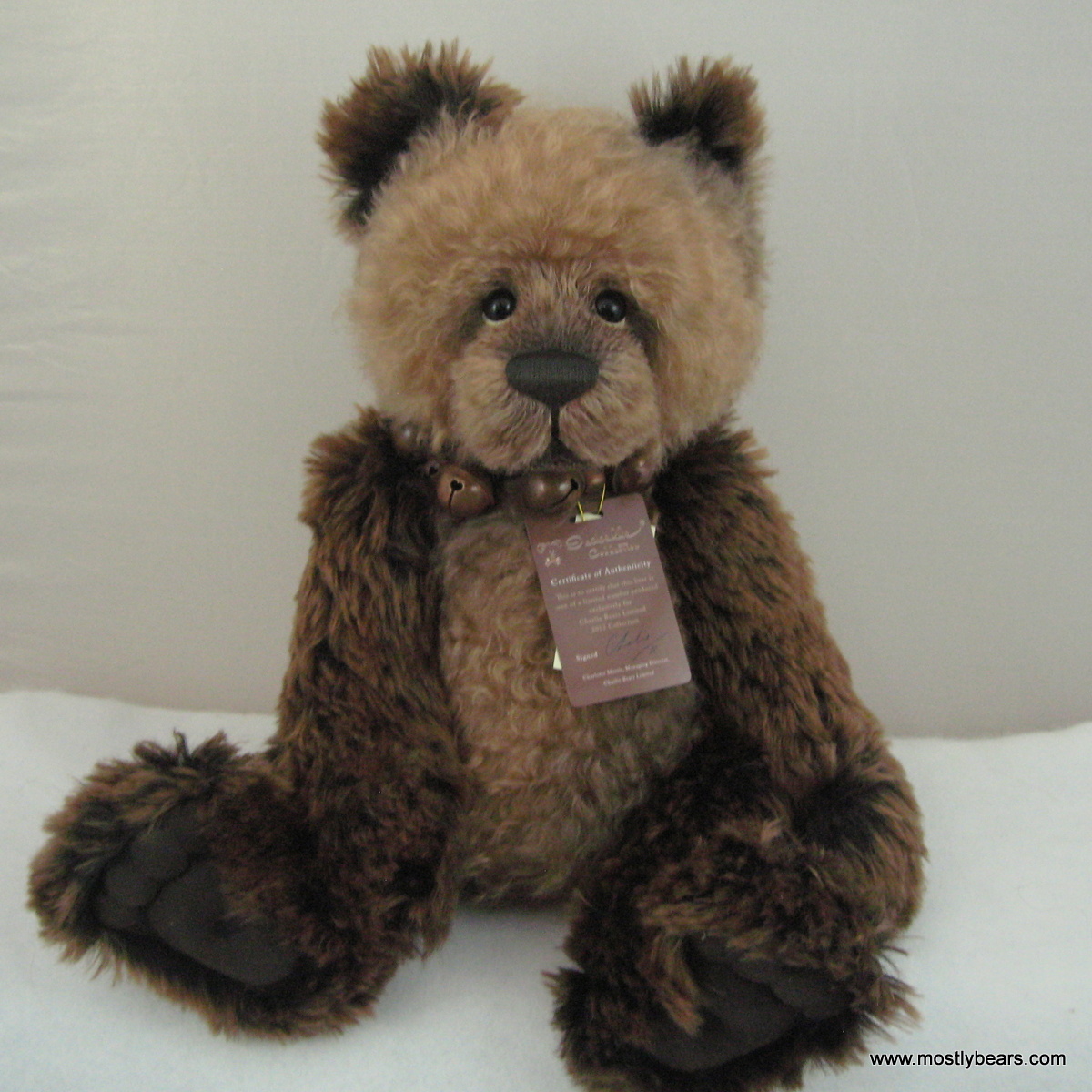 A wonderful, unique bear from the Isabelle collection! Potter is made from curly & long lustrous mohair in caramel and brown. The fur has a cinnamon or peachy tint to it. (Hard to describe, but lovely!)
He is about 18" in size and is fully jointed.
He wears a fantastic large bell collar.
A limited edition of 250. We offer here # 19.
Sold out