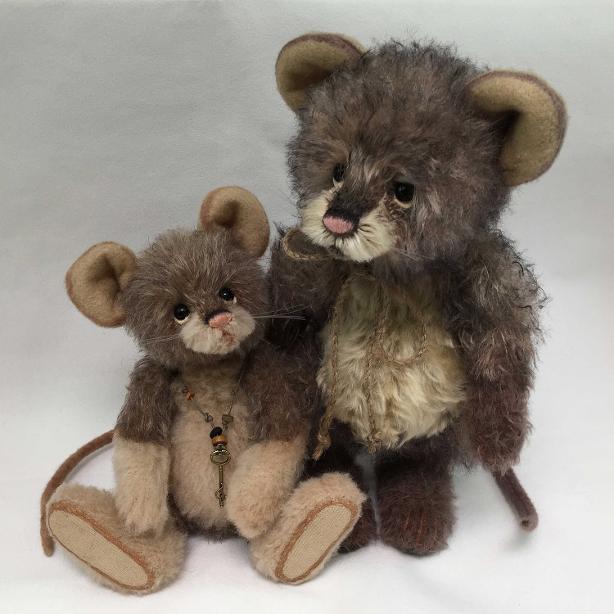 A lovely pair of collectible mice from Charlie Bears.
Bubble is about 11 inches and Squeak is about 8 inches in size. Both are made from scruffy mohair, fully jointed and accessorized as shown.
$372 for the set. Limited edition of 500 pieces.
Note: piece numbers are not matching. Bubble is #332 and Squeak is very low #10.
Each Charlie Bears Minimo comes with a brown embroidered bag
sold! Thank you!