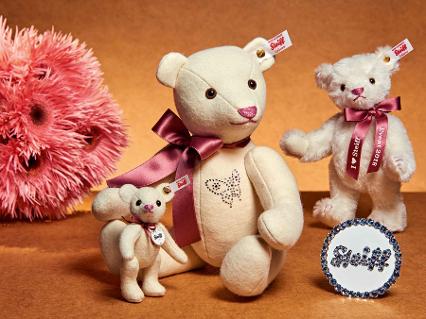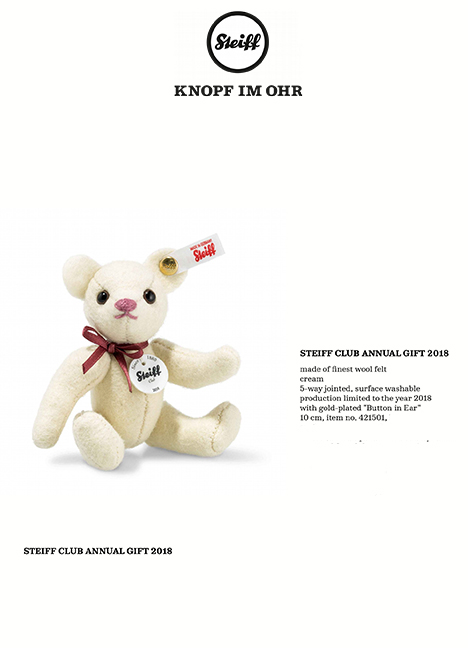 Steiff Club
2018 is a woolen bear year at Steiff!
Club bears made from the finest lovely off white wool.
The Club membership includes the small woolen bear and costs $75 for a year-long membership.
You may concurrently order the lovely 12 inch Year Bear. Reg. $190. If purchased with Club Membership, $225.
(The mohair bear shown is available at Club Events.)