Christmas Mouse "Father Christmas"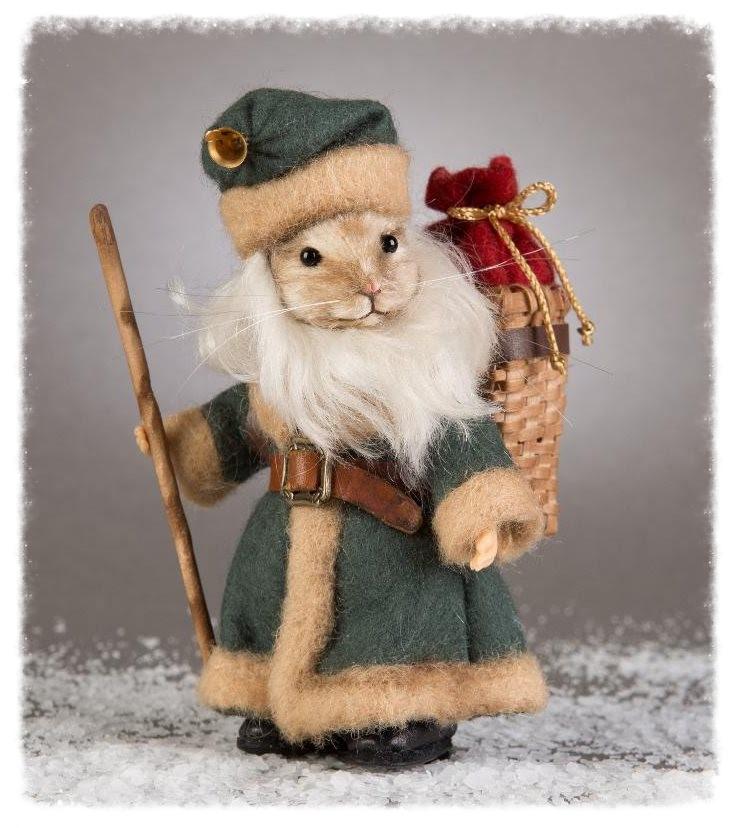 Standing 3 1/2" tall and jointed at the neck and shoulders, Father Christmas is made of mohair plush with felt details and resin hands and feet. He has embroidered features, German glass eyes, hand sewn whiskers, a mohair beard and a fine leather tail.
This quintessentially English figure is outfitted in a long greatcoat and matching hat made of rich Loden Green felt trimmed in brown wool plush. Around his waist a leather belt is fastened with a tiny brass buckle and in one hand he holds his gnarly wooden staff. Father Christmas wears sturdy leather boots and on his back, a miniature pack basket skillfully handwoven at the R. John Wright workshop out of natural ash splints.
Father Christmas is made in a worldwide limited edition of 250 numbered pieces. Each comes enclosed in a deluxe presentation box with an accompanying signed and numbered certificate of authenticity.
Sorry this item is sold out.