Christmas Mouse "Kris Kringle"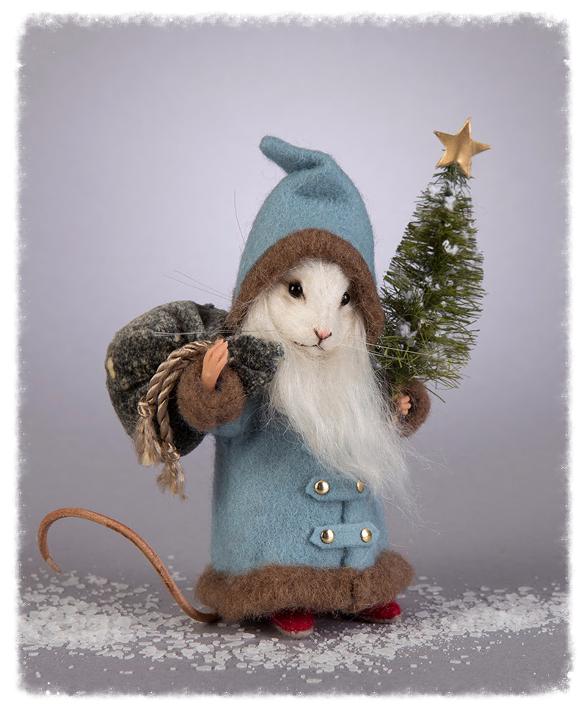 Standing 3 1/2 inches tall and jointed at the neck and shoulders, Kris Kringle is made of the finest mohair plush with felt details and resin hands and feet. Like all RJW mice, he has embroidered features, German glass eyes, handsewn whiskers, and a leather tail. He also features a long mohair beard!
Kris Kringle is outfitted in a long felt coat with a matching hat trimmed in fine wool plush. The coat is fastened with toggles featuring tiny brass buttons. On his feet he wears peasant-style felt tie shoes. He holds a Christmas tree entirely handcrafted at the R. John Wright studio out of natural sisal fiber and topped with a gold star. Over one shoulder he holds his traditional sack made of fine cotton velveteen.
Kris Kringle is produced in a limited edition of only 250 pieces worldwide. Each mouse will come beautifully boxed with a signed and numbered certificate of authenticity and the forms for owner registration.
Sorry, we are sold out of this piece.