Springtime Bunny "Hippity Hoppity"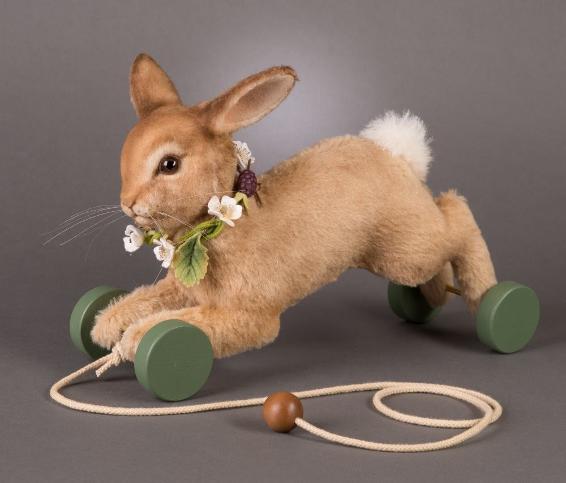 We are pleased to present "Hippity Hoppity" - the 2020 Springtime Bunny!
Hippity-Hoppity is a beautiful life-size running rabbit measuring approximately 8" tall and 12" long. Sewn of the finest mohair/wool plush with delicate airbrushed shading, this adorable bunny features crystal glass pupil eyes and inset horsehair whiskers. A lovely felt garland of wild blackberries and blossoms surrounds the jointed neck.
Hippity-Hoppity rides on a brass armature with concentric painted wooden wheels. A cotton cord with a wooden ball provides the animated hopping motion when pulled.
Produced in a limited edition of only 150 pieces worldwide, each Hippity-Hoppity comes in an RJW gift box with a signed and numbered certificate of authenticity and the forms for owner registration.
$685
In stock Now