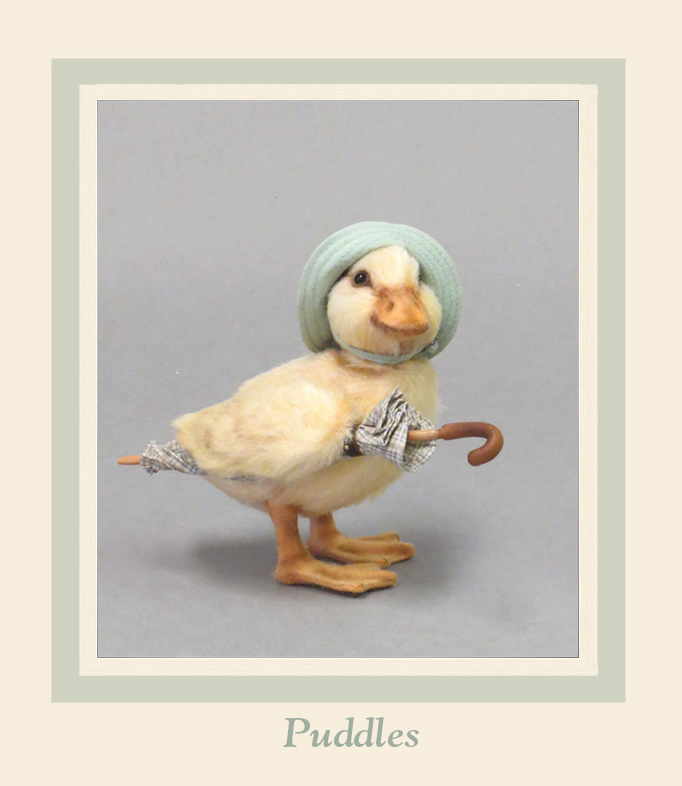 This adorable little duckling named "Puddles" is the newest addition to the charming Springtime Friends Series.
Measuring just over 5 inches tall, Puddles is made of the finest Shulte wool/mohair plush imported from Germany with delicate airbrushed shading. Jointed at the neck, Puddles has moveable wings and includes webbed feet, a molded felt beak and felt-backed glass eyes. Atop his head Puddles wears a cotton "Sou'wester" rain hat fastened with a custom-made miniature buckle. In anticipation of a springtime shower, under one wing he carries an umbrella made of wood and a fine woven plaid fabric secured with a leather strap.
Puddles is limited to only 150 pieces worldwide. Each duckling will come beautifully boxed with a signed and numbered certificate of authenticity and the forms for owner registration.
Sold, thank you!