Springtime Bunny "Daffodil"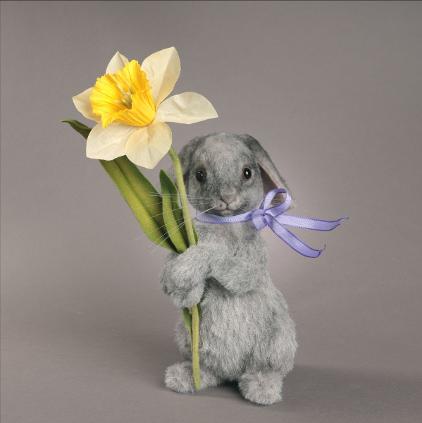 "Daffodil" - the Springtime Bunny, new for 2023
Beautiful Daffodil Bunny is made of soft grey alpaca and measures 10". He is disc jointed at the neck and shoulders. Lively felt-backed German glass eyes, artfully airbrushed features, inset horsehair whiskers, and a jaunty silk lavender bow give him that beguiling twitchy look. He holds a life like daffodil made of felt and organdy created at the RJW workshop.
Produced in a limited edition of just 100 pieces, Tulip will include a signed and numbered certificate of authenticity and the forms for owner registration.
$585