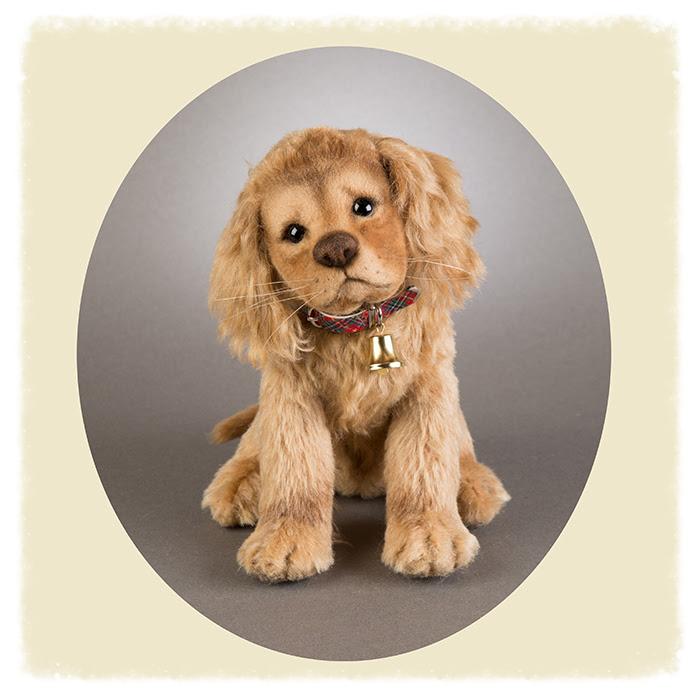 Say hello to "Taffy" - the first issue in the exciting new "Christmas Puppies" series.

Constructed of the finest Schulte mohair plush with felt details. Taffy measures approximately 9" tall seated. This darling little pup features a ball and socket neck joint for expressive posing. The beautiful sculptural face includes black and white German glass eyes, a molded felt nose and inserted whiskers. Around Taffy's neck is a custom-made collar made of red tartan plaid embellished with a merry brass bell.
Produced at the RJW workshop in Vermont, each Christmas Puppy will come beautifully boxed with a signed and numbered certificate of authenticity and the forms for owner registration.
Taffy is produced in a numbered limited edition of just 250 pieces worldwide.
$535