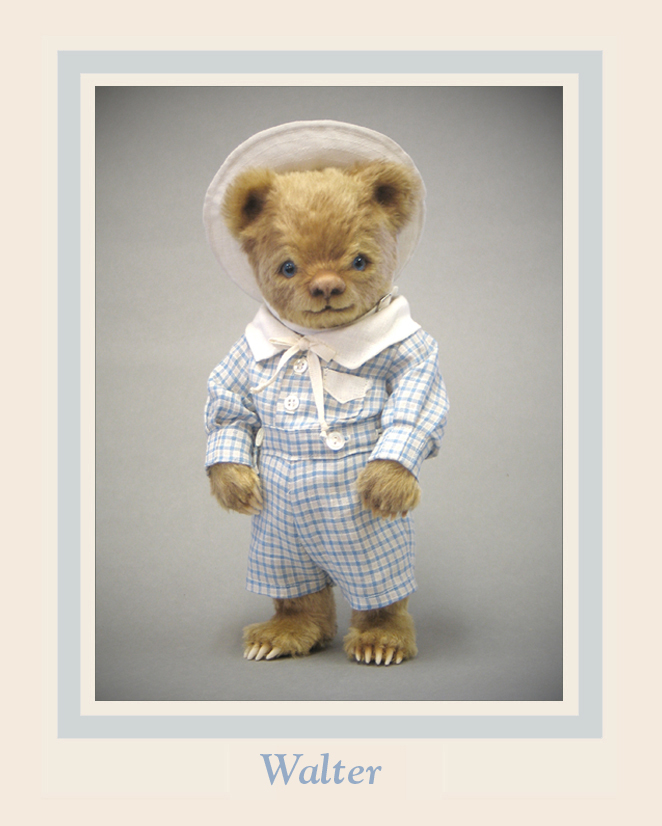 This handsome little guy named "Walter" is the final piece in the "Toddler Bears" series of cubs dressed in vintage-style children's clothing.
Made entirely of the finest custom-made mohair plush with artistic airbrushed shading, Walter measures 10 1/2 inches tall. He is fully jointed and features a molded felt nose, inset blue glass pupil eyes, and detailed felt paw pads with inserted resin claws.
Walter is outfitted in a darling 2-piece vintage-style suit made of imported linen fabric woven in a tattersall check. The authentically-tailored details include a ivory-colored linen collar, a matching chest pocket, a cotton cording tie and genuine mother-of-pearl buttons. Atop his head, Walter wears an ivory linen broad-brim hat that fastens under his chin.
Limited edition of 150.
Sold out, thank you!