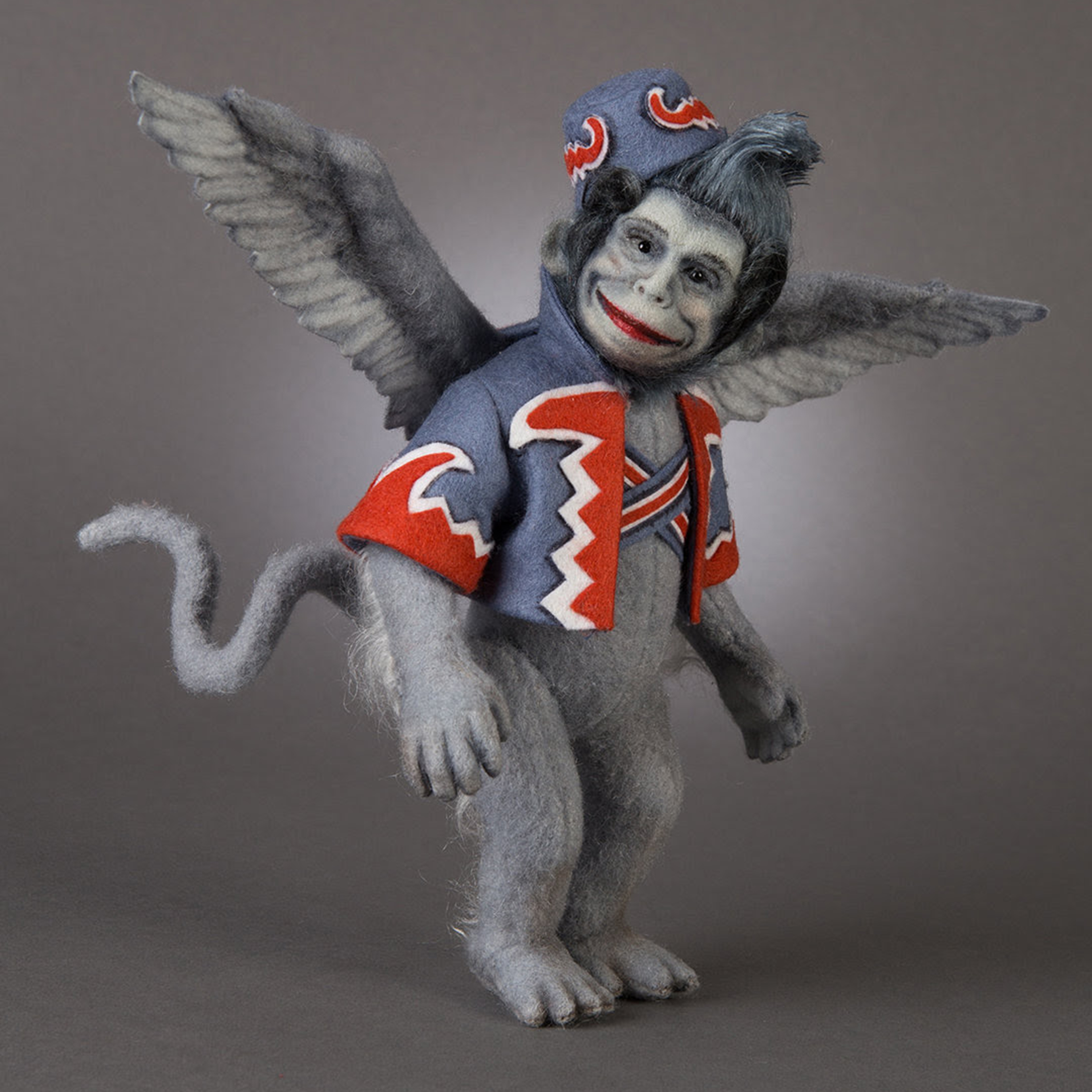 We are pleased to present "Wizard of Oz Winged Monkey" ~ the newest edition to the full-sized Wizard of Oz Series.
The fearsome Winged Monkey measures 8 1/2 inches tall and is in perfect scale to the other (full sized collection) of RJW Oz characters - including the Wicked Witch the West as shown in the photo.
Made of the finest custom-made wool coating in a lavender/grey shade, the Winged Monkey is five-way jointed for expressive posing. He has a molded felt face with inset glass eyes and hand-painted features. His hands and feet have separately-sewn fingers and toes and his hair is styled of the finest mohair. The Winged Monkey is costumed in the distinctive felt jacket and cap with a layered applique design in the colors of the Wicked Witch's guards. Last but not least, his awesome wings are fashioned out of felt and mohair plush with a wire foundation and artistic airbrush coloration. No detail has been spared to bring this frightful character vividly to life!
Produced in an edition of only 150 pieces worldwide. Each piece comes boxed with appropriate certificates.
$725.