Steiff 55PB ~ Teddies for Tomorrow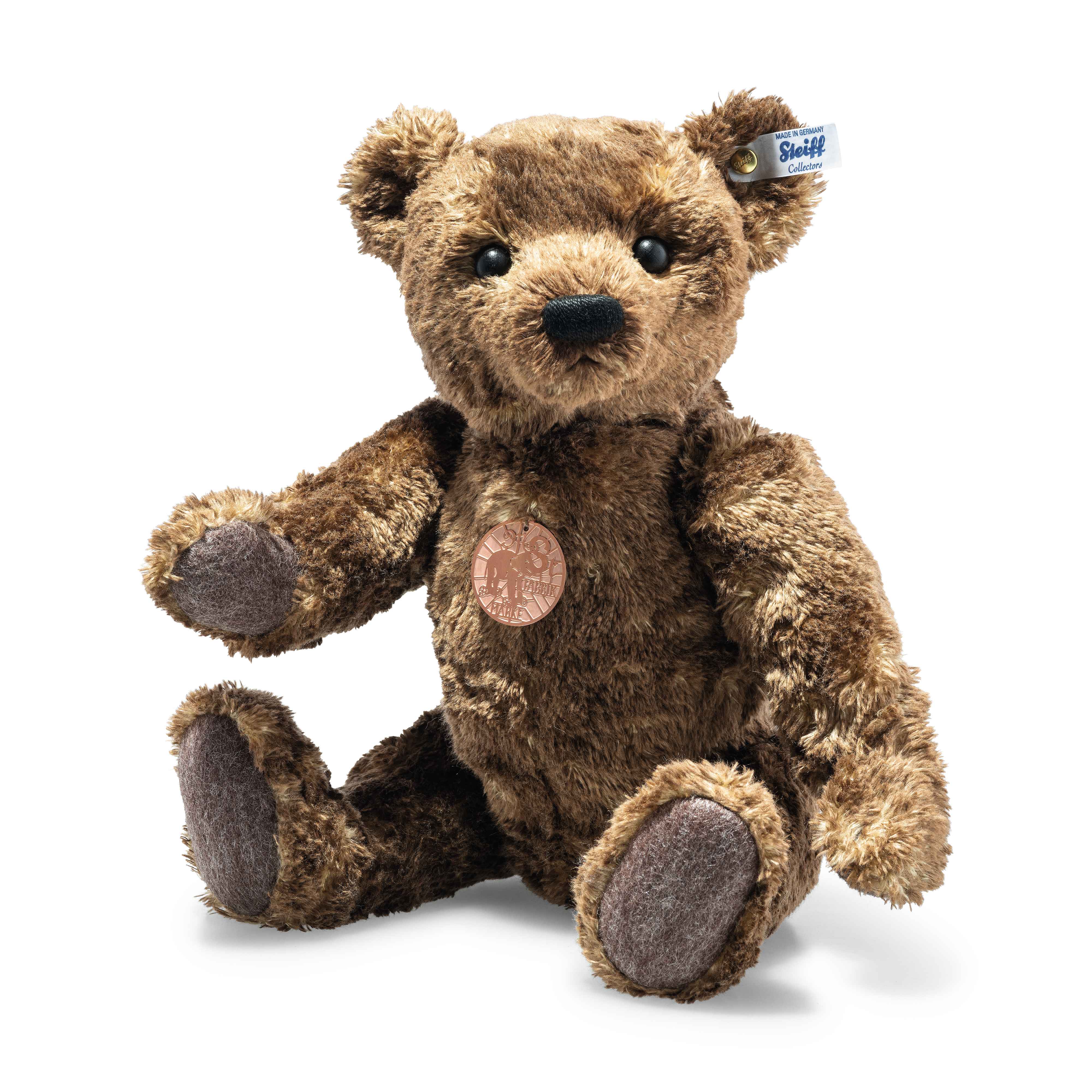 Steiff Teddies for Tomorrow "55PB" EAN 007118 35 cm.
A gorgeous and unique Steiff bear.
Read about the design below. This bear is based upon the original 1902 teddy bear.
The ear tag is white with blue lettering, signifying the new OPEN edition Teddies for Tomorrow line of Steiff creations. The button is brass.
This bear is made from man-made bamboo viscose on cotton backing, which does make for a unique and pleasing scruffy feel. It is firmly stuffed with recycled & repurposed PET bottles/polyester.
5-way jointed. Old fashioned matte finish black eyes.
There is a wonderful engraved 1897 company logo tag stitched to the chest.
Note: In alignment with the eco-friendly nature of this new line from Steiff, there are no extra packaging materials associated with this bear. (No box, no certificate.)
From Steiff:
In 1902, Richard Steiff designed and created a jointed bear, the first such toy in the world Bar 55 PB. Steiff archive catalogue images reveal valuable information about how he looked, as does his name. The letters signify he was made of "Plusch" (plush) and was "Beweglich" (movable, jointed), 55 was his standing size. The world's first teddy bear is delighted to join the Teddies for Tomorrow range as part of a new series of iconic characters using alternative materials. He wears the 1897 company logo chest tag.
13 inches in size. (35 cm)
EAN 007118