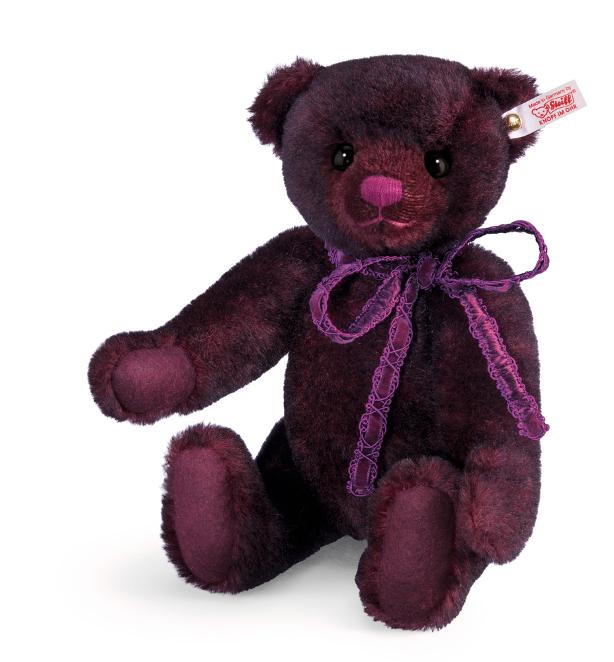 Steiff Limited Edition
"Anushka"
In Russian, the name "Anushka" is short for "Anna" which means "ray of light". That's why our Anuska Teddy bear is sure to brighten your day. She's sewn from a lush bordeaux coloured alpaca that has been lightly tipped with black. Her nose and facial features are hand stitched from deep pink thread to create a delightful expression. Around her neck, she wears a velvet ribbon interwoven with intricately embroidered floss. Our Anushka Teddy bear pays homage to Russian culture with her inspiration from the classic novel Anna Karenina by Leo Tolstoy.
13 inches, EAN 034800, $265.
Shown below: #260/1500 actual photos.