Steiff Rocks! Beatles Teddy Bear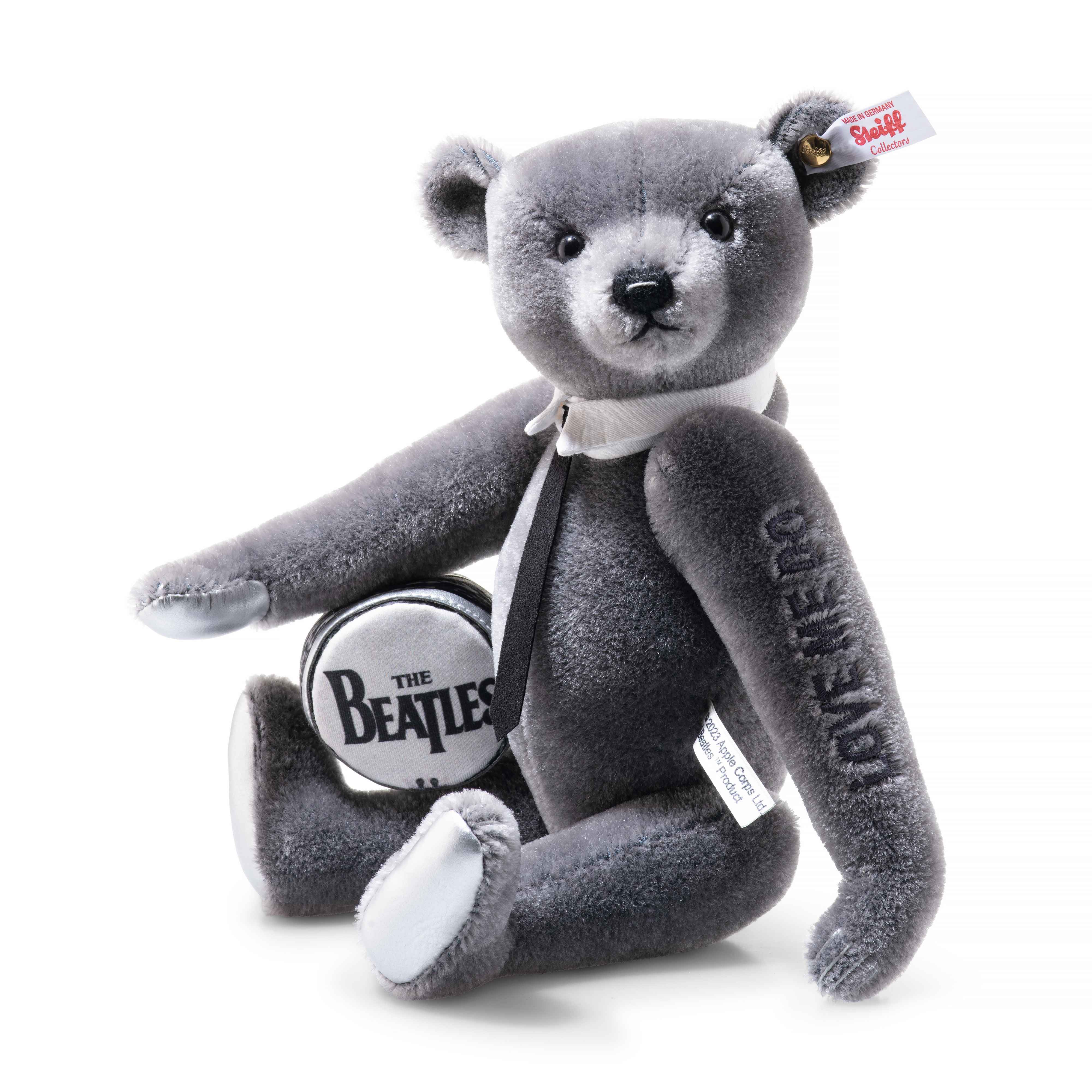 Steiff Rocks! Beatles Teddy Bear
The ear tag is with with red lettering, signifying a limited edition bear. The button is brass.
This bear is made from gorgeous frost grey mohair and is embroidered on the left arm.
5-way jointed. Old fashioned matte finish black eyes.
The box is a custom design for this item. See photos.
From Steiff:
"Love, love me do..."
Embroidered onto our Teddy bear's arm is "Love Me Do", the first single released by "The Beatles" in late 1962.
Following the release of their first album, "Please Please Me", in early 1963, their popularity became so intense that the phrase "Beatlemania" was used.
A tribute to this era of the most influential rock band of all time! The Steiff Beatles Teddy bear wears his own smart grey suit and carries The Beatles' iconic drum under his arm.
Steiff Rocks!
12 inches in size. (30 cm)
EAN 007439
This is a pre-order. Your bear will be shipped as soon as it arrives. Expected late August 2023