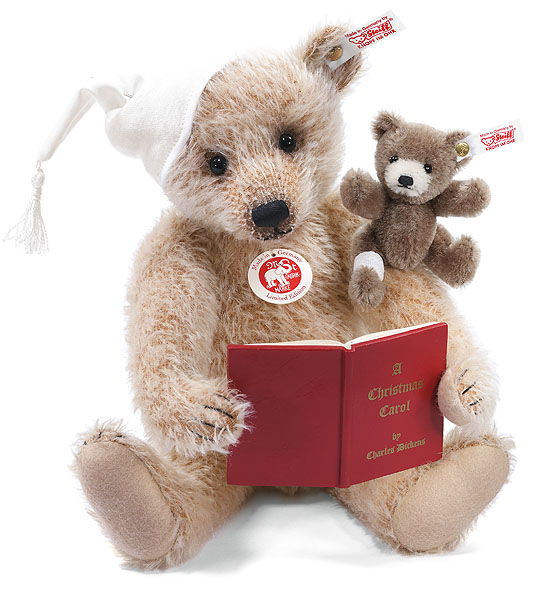 Steiff Limited Edition
"A Christmas Carol"
12 inches, EAN 682049, $295.
Don't be a Scrooge! Add our "A Christmas Carol" Teddy to your collection this year. Our version is a transformed Scrooge, full of the true spirit of Christmas after his encounters with the Ghosts of Christmas Past, Present, and Christmas Yet to Come. On his shoulder sits Tiny Tim, complete with his bandaged leg, listening intently as Mr. Scrooge reads from a finely detailed copy of "A Christmas Carol." Both bears are made of finest Germany Schulte mohair and are five-way jointed. Discover the true meaning of Christmas this year with the "A Christmas Carol" Teddy bear set from Steiff.
EAN 682049 $295