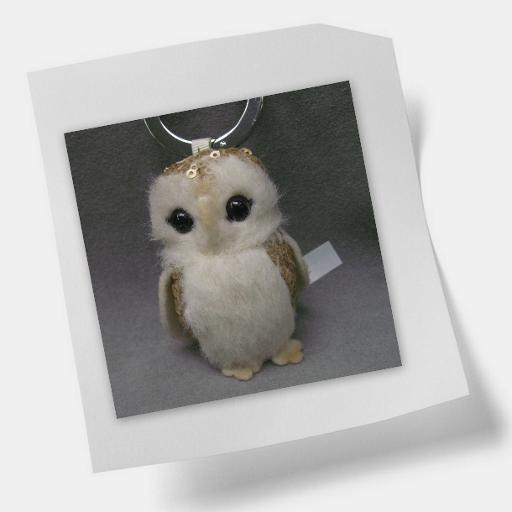 Enchanted Forest Gold-Sequin Owl Keyring
We just received our supply of Steiff's Enchanted Forest gold-sequin owl keyrings!
Made from finest alpaca, felt & dozens of hand-applied gold colored sequins. Just about the
cutest & most unique keyring ever from Steiff.
White tag limited edition of 2000 pieces worldwide.
3 inches in size.
EAN 025914