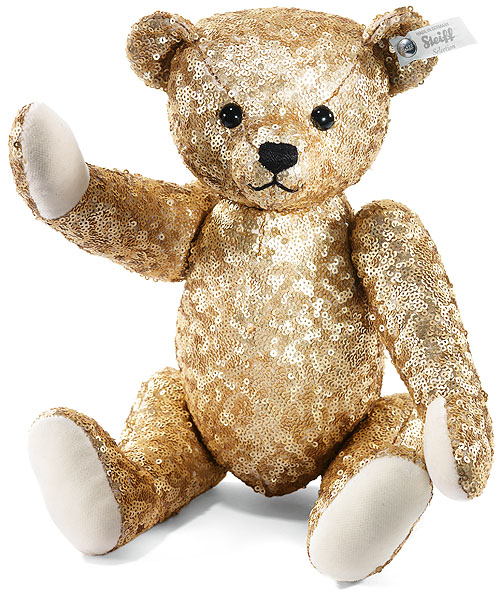 Steiff Limited Edition Enchanted Forest "Gold Sequin"
You'll love the way our large sequined Teddy reflects light from any angle. It sparkles and shines and commands attention – truly making a statement in any room!
Standing 32 cm tall and five-way jointed, this piece bears the silver button and white tag of the Steiff Selection series, our designer collection of special pieces which reflect current trends in fashion and decorating.
12 inches, EAN 025990, SOLD, Thank you!