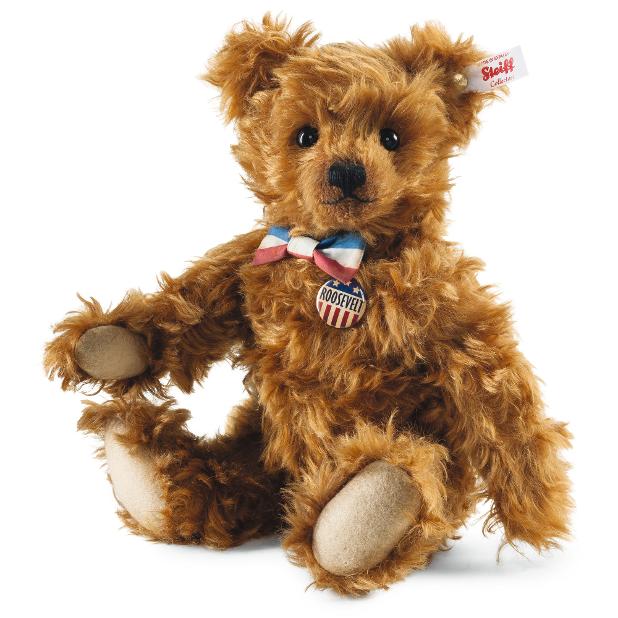 Steiff "Great American Teddy Bear"
Although the world´s first Teddy bear traces its roots to Giengen, Germany in 1902, this iconic toy definitely also has an American pedigree.
As every arctophile knows, the Teddy bear was named after Theodore "Teddy" Roosevelt, the U.S. President who served from 1901 through 1909. As the legend goes, Roosevelt was on a hunting expedition to Mississippi when he refused to shoot a bear cub that had been captured for him to kill. Newspaper cartoons made "Teddy´s bear" famous, and the rest is history!
In honor of this beloved leader and his namesake, Steiff is pleased to present "The Great American Teddy bear," paying tribute to the Teddy´s proud heritage. He wears a replica of an original T.R. campaign button, antiqued red, white, and blue ribbon, and is a "must-have" addition to every Steiff or Teddy bear collection.
USA exclusive item.
12" in size, jointed, white tag. Limited edition of 1500 pieces.

Wind-up musical bear plays "The Star Spangled Banner."

EAN 682612
$250