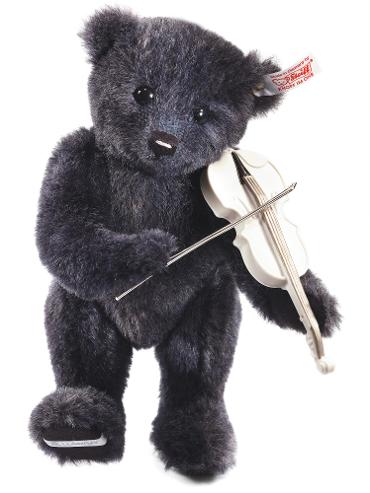 Steiff Limited Edition
Lladró and Steiff, two world leaders in their respective sectors, porcelain and Teddy bears, present Lladró Violinist Player. Born from the collaboration between these two brands, this exclusive musical bear delights our ears with its melody. A limited edition coupling the prized quality and tradition Steiff is known for with the meticulous attention to detail for which Lladró is rightly famous. The Lladró porcelain feature - the violin - is handcrafted and decorated with platinium luster in an entirely artisan process. Meanwhile, the body of this expressive bear is made with the best alpaca quality fur and its nose and mouth are hand embroidered with black and silver thread. The core essence of Lladró and Steiff are brought together in this charming character which delights us with the melody "Our Love" from "Romeo and Juliet".
EAN 677526, about 10 inches, LE of 1000 pieces
Sold, thank you!