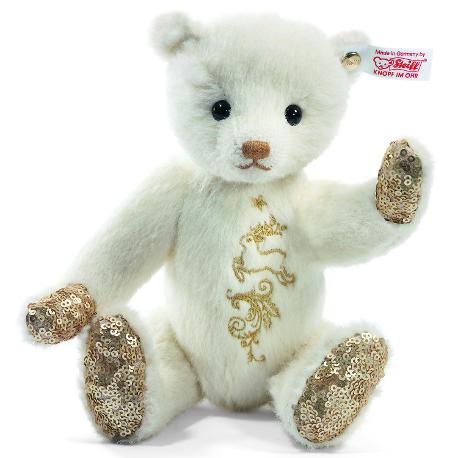 Steiff Limited Edition, "Lumia" Teddy Bear
When the holidays arrive in the Enchanted Forest, everyone is decked out in their very finest attire. Take Lumia, for example. On her chest she wears an embroidered golden stag against her white alpaca coat. Her nose is also stitched in gold. But it´s her paw pads that really set Lumia apart. They´re covered in shimmering golden sequins for a masterful touch. Add some glitz and glitter to your holiday season with Lumia.
About 10 inches in size, jointed.
EAN 035272
Limited Edition of 1500 pieces
$225