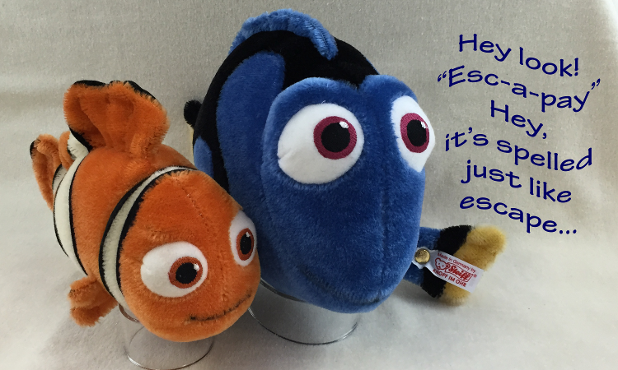 Nemo
Nemo is a tiny clownfish who goes on a big adventure. One of his fins is slightly smaller than the other due to a barracuda attack when Nemo was an unhatched egg. Our Nemo is made from genuine mohair with airbrushed accents.

About 6 inches in size. Stitched eyes.
EAN 354885

Dory
Dory is Nemo's best friend. She is always optimistic, but she has great difficulty remembering things. Despite her faulty memory, she's loyal and kind. Steiff's Dory is sewn from genuine mohair and features airbrushed details.
About 8 inches in size. Stitched eyes.
EAN 354892