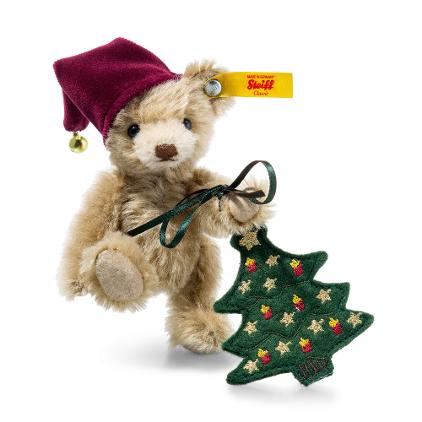 Steiff Ornament "Nic"
The sweet Nic teddy bear with Christmas tree stands at an adorable 11 cm (about 4 inches), making him the perfect Christmas gift.
Nic is wearing a sewn-on hat with tiny bells. His little teddy bear arm also has a cute fir tree attached to it featuring a star and candle pattern. The fir tree can be removed and makes a wonderful decoration for the Christmas tree.
Nic Teddy bear is made of very fine mohair and is the perfect gift for any fan of Steiff.

EAN - 026782
$89
Will be arriving in our store around Thanksgiving, ready to ship for the Christmas holidays.