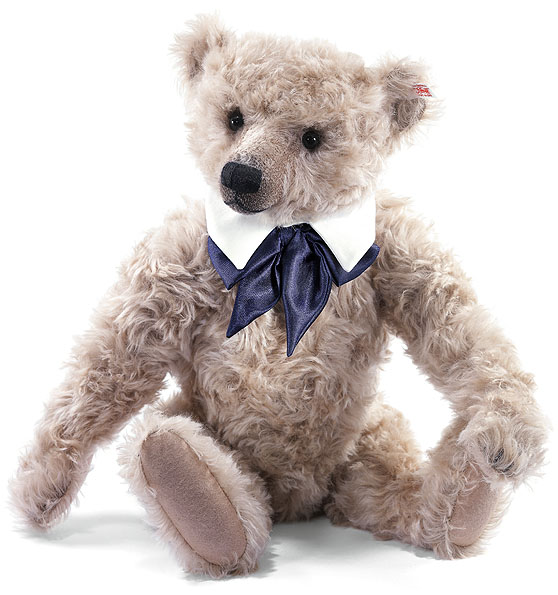 Steiff Limited Edition
"Old Boy"
The original "Old Boy" was found in a snapshot from the 1910's.
With just one look, it was evident that he was a Steiff. The long muzzle, the humped back, the facial expression all said that this was one special bear.
New for 2012 and exclusively for North America, we're bringing Old Boy back as a limited edition of 1,000 pieces. Steiff artisans carefully studied the original vintage photograph to perfectly capture the essence of Old Boy. He wears an old-fashioned tab collar with navy sewn bow. Made of sand-coloured wavy mohair with airbrushing to add an antique effect, Old Boy is the XL star of the North American collection.
22", EAN 682117
Sold, thank you!