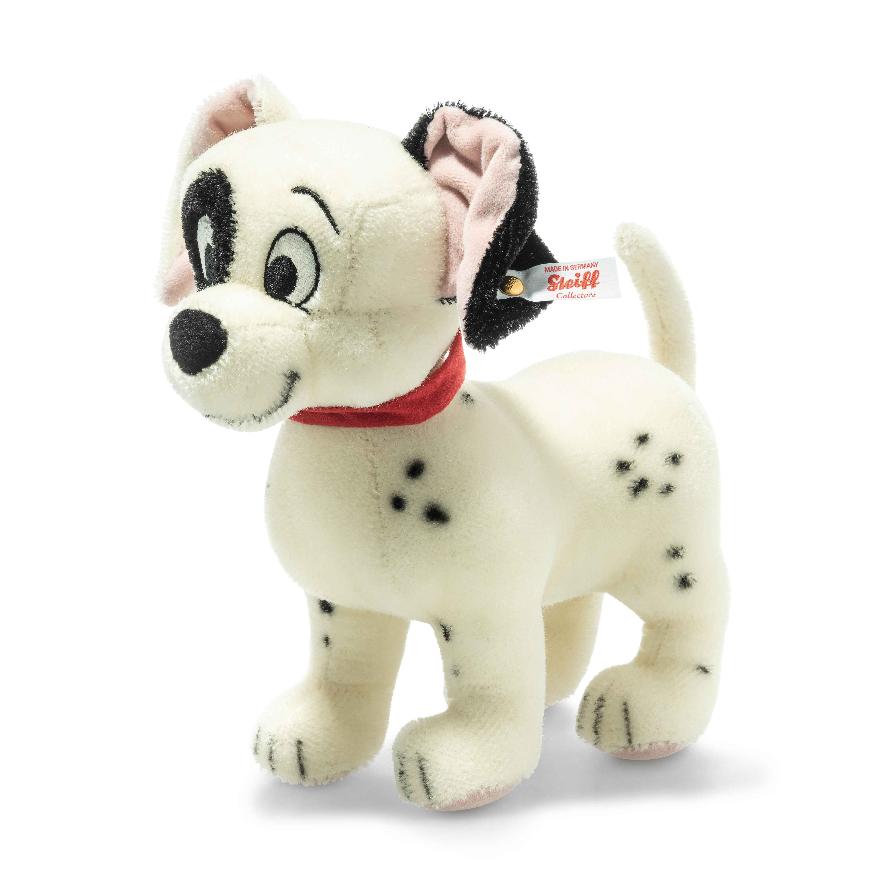 Steiff Dalmation Puppy
"Patch"
Patch is one of the most prominently known of the Dalmatian puppies from Disney's 1961 film "101 Dalmatians".
Patch got his name because of a patch around his right eye and is the most daredevil puppy out of Pongo and Perdita's litter. His bold strong-minded spirit sets him on an adventurous journey and gives him the courage to take on the villain Cruella De Vil.
Our joyous interpretation of the playful pup is certain to transport you straight to the villainous Cruella, her mansion, and the dramatic quest of rescue.

About 8" long and 9 inches tall.
EAN 355912 $275.