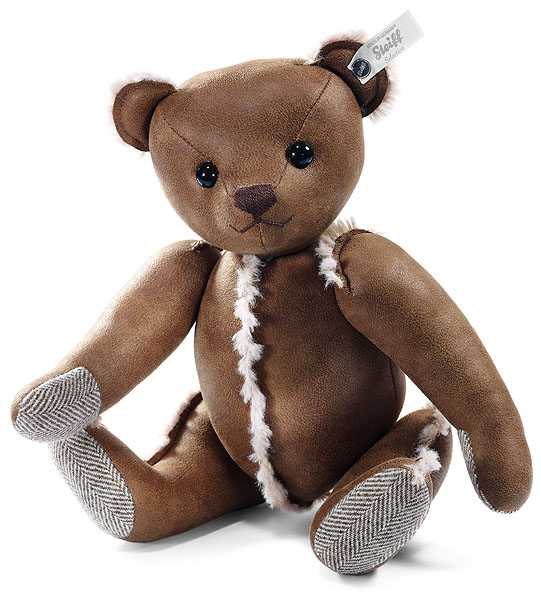 Steiff Limited Edition
"Selection" Bear
Fleece-lined faux leather gives this teddy its exceptional appeal. His brown-toned skin is accented by strips of fleece that have been allowed to show through the seams. We've never made another teddy quite like this before! With tweed woolen paw pads.
Standing 32 cm tall and five-way jointed, this piece bears the silver button and white tag of the Steiff Selection series, our designer collection of special pieces which reflect current trends in fashion and decorating.
12 inches, EAN 025884, $180.
We have one available. (#440/2000)
As shown below: