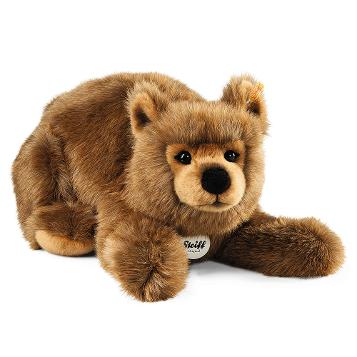 Get ready for the biggest bear hug ever!
You'll want to immediately embrace our extra large "Urs" bear. At 36 inches long, he's bound to make a big impression. Sewn from lush, premium grade plush fur, he's a wonderful toy, and also a fun decor item to add to a children's room. With shiny black eyes and a cute, nubby tail.
Surface washable. With the world famous "Button in Ear" trademark, symbol of highest quality.

36" (about 92 cm!), EAN 070068
$245