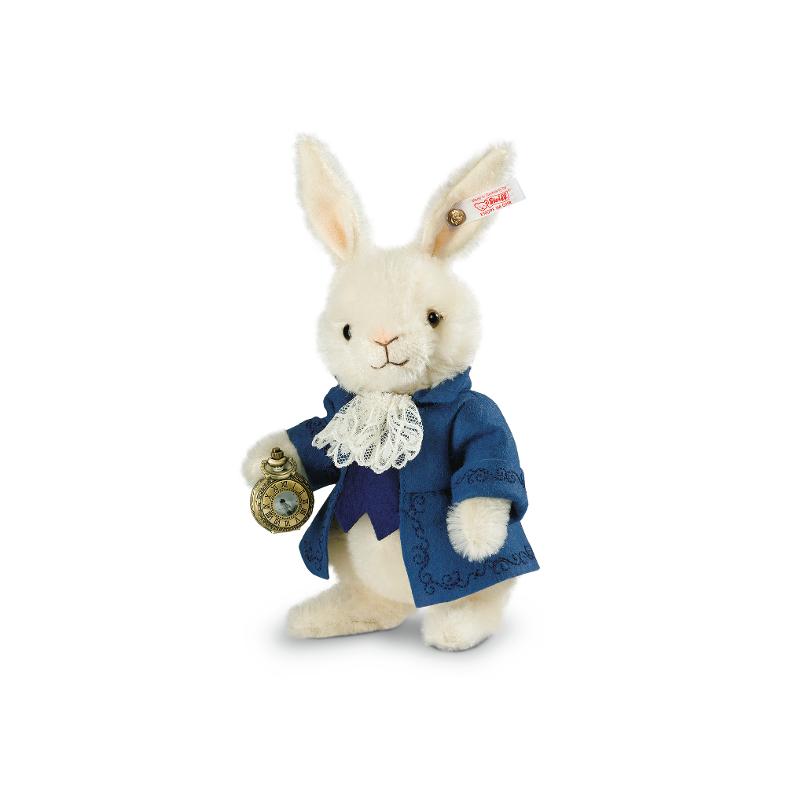 Steiff "Vincent" The March Hare
You'll never forget the magical adventures you'll have when you follow Steiff's very own white rabbit, Vincent, down the rabbit hole. Like Alice from the classic children's novel, you'll be transported to an amazing world of wonder - and only our white rabbit can take you there. Dressed in his tailored felt morning coat and dapper lace jabot, he's ready for tea. After all, it's always tea-time in Wonderland. With his working, miniature pocket watch, you'll never be late for an engagement. There's so much to see in this land of enchantment, you won't want to miss a moment. Let Vincent be your guide!
EAN 034534
About 7 inches in size, made from finest white mohair, fully jointed.
A limited Edition of 1500 pieces.
$198