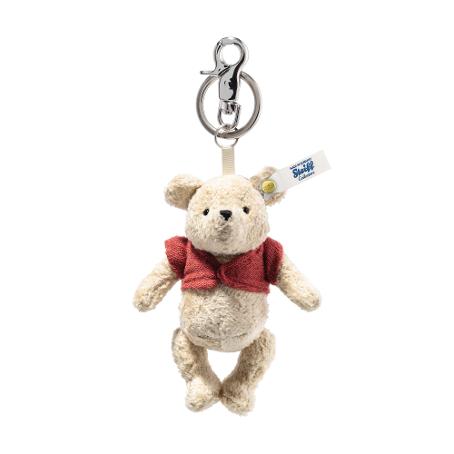 Winnie The Pooh Pendant/Keyring
From the classic Winnie the Pooh books written by A.A. Milne here is the magical childhood memory that can now accompany you wherever you go.
Winnie is the next edition to our series of Disney keyrings.
Made of bamboo-viscose-velvet complete with his red linen waistcoat.
Despite his miniature size he has a huge character and is fully jointed.
About 4"in size.
EAN 355912 $129